It's madness!
Posted on: August 25, 2017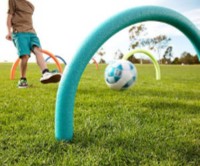 Motion Madness, a new recreation program for 3- to 5-year-old begins this fall. The class is an an opportunity for kids to get kids moving with a variety of  activities set up in an obstacle course format for kids to go wild!
Registration is open now online and in person for classes in September, October and November.