Free tickets for North Liberty Night with the Kernels
Posted on: August 10, 2017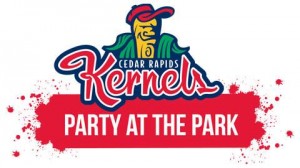 On Friday, Aug. 18, the Cedar Rapids Kernels, a Minnesota Twins minor league affiliate, will host North Liberty Night with the Kernels, and we have some free tickets to give away.
Starting at 6 p.m. on Monday, Aug. 14, adult North Liberty residents can get up to four tickets at the front desk of the Community Center, 520 W. Cherry St. We have a limited number of free tickets, and they will be distributed in person on a first-come, first-served basis only. Those picking up must show proof of residency — ID or current utility bill indicating a "52317" zip code.
The game, on Friday, Aug. 18, 2017, is against the Beloit Snappers. Gates open at 5:30 p.m. and the first pitch is 6:35.