Liberty Centre hosts Free Family Fishing this Saturday
Posted on: June 1, 2017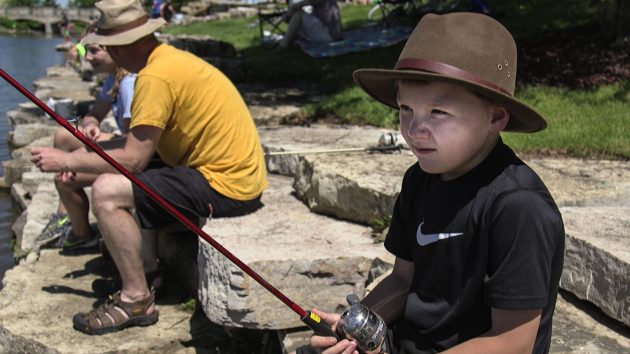 Three days each June, the state of Iowa waives its fishing license requirements. Take a Kid Outdoors, the City of North Liberty, the Iowa Department of Natural Resources, Stanley Consultants, Scheels and the North Liberty Optimist, will host a free morning of fishing fun at Liberty Centre, from 10 a.m. to 12 p.m. on June 3, 2017.
TAKO's Free Family Fishing event will be live fish, experts from Scheels, food and prize drawings. Lunch will be served at 11:30 a.m.
Bring a fishing pole if you have one; if not some will be available. This is the perfect event to bring your poles and tackle box so we can help you get organized for this fishing season. Get help from the experts on what to keep in your tackle box, how to tie knots, bait options, baiting a hook and more. This is a wonderful event that is great for kids and adults of all ages.