North Liberty designated a Playful City for sixth year
Posted on: May 17, 2017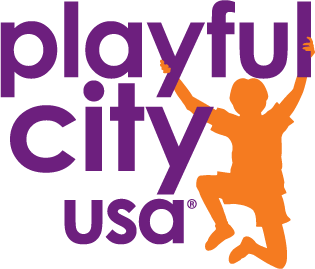 North Liberty has been honored with a 2017 Playful City USA designation for the sixth time, and one of only three cities in Iowa. Celebrating its 10th anniversary, the national recognition program honors cities and towns across the country for making their cities more playable. North Liberty invests in playgrounds, parks, green spaces and trails to make the community more playable. We continue to support local youth sports, have added a splash pad in Penn Meadows Park as well as a coming shaded tot lot.
Playful City USA honors cities and towns across the country for putting the needs of families first so kids can learn, grow and develop important life skills. These communities are transforming ordinary places into playful spaces and using play as a solution to the challenges facing their residents.
The 2017 Playful City USA recognition includes 258 communities from Richmond, Virginia to Richmond, California that make it as easy as possible for kids to play. In total, these communities feature more than 14,000 safe and engaging playspaces that serve more than 4 million kids.
"We are thrilled to recognize North Liberty for putting kids first," said KaBOOM! CEO James Siegal. "The well-being of our communities starts with the well-being of our kids, and play is critical for them to thrive. It is our collective responsibility to ensure that all kids get the childhood they deserve filled with play."
To learn more about these cities, see the full list of the 257 communities named 2016 Playful City USA honorees, or to gather more information on the Playful City USA program, visit www.playfulcityusa.org.